Introducing the Brand New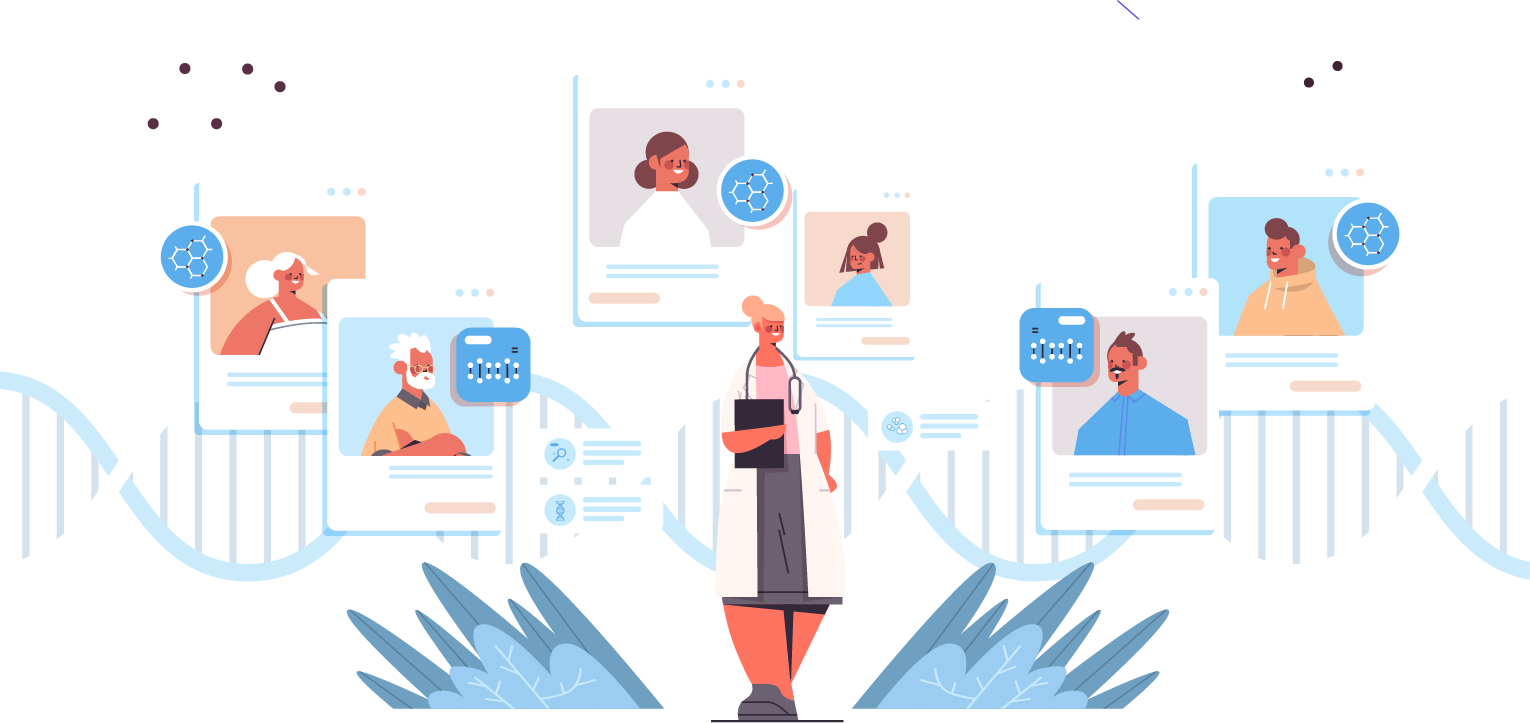 Traditional Pharma CRM - Powered By REVO
The same quality standards as the famous
RX Driven REVO
, running on the same scalable infrastructure, stripped to match the traditional CRM offering at a reduced price paid once!
Unlimited users
Add as many Reps & FLMs as you need without any limitation.
Unlimited accounts
Add as many HCPs as your business needs without any limitation.
Unlimited server capacity
Your instance will be hosted inside the main REVO infrastructure that scales up automatically.
Unlimited activities
Track an unlimited number of different supported activities on each HCP
We release HCPs directories gradually in the areas we are working with, as a result this feature might not be applicable to all countries from day one!
Customer list
We will provide you with an initial customer list that you can use besides the one you have.
Dynamic list management
Manage list changes smoothly through the add, update, assign, and de-assign workflows.
Analytics & reports
Analytics is powered by the famous REVO analytics engine with a free data export when applicable.
Visits Planning
Medical reps would have access to a smart planning tool to help them plan efficiently.
Double Visits
Tracking the double visits performed by the company's first-line managers.
---
Save Big With REVO Traditional CRM
---
With one offering now, you get what you used to have from 3 different service providers at a discounted price!
Off the shelf customer list
Traditional pharma CRM from a local service provider
IT department to manage hosting
Off the shelf paid customer list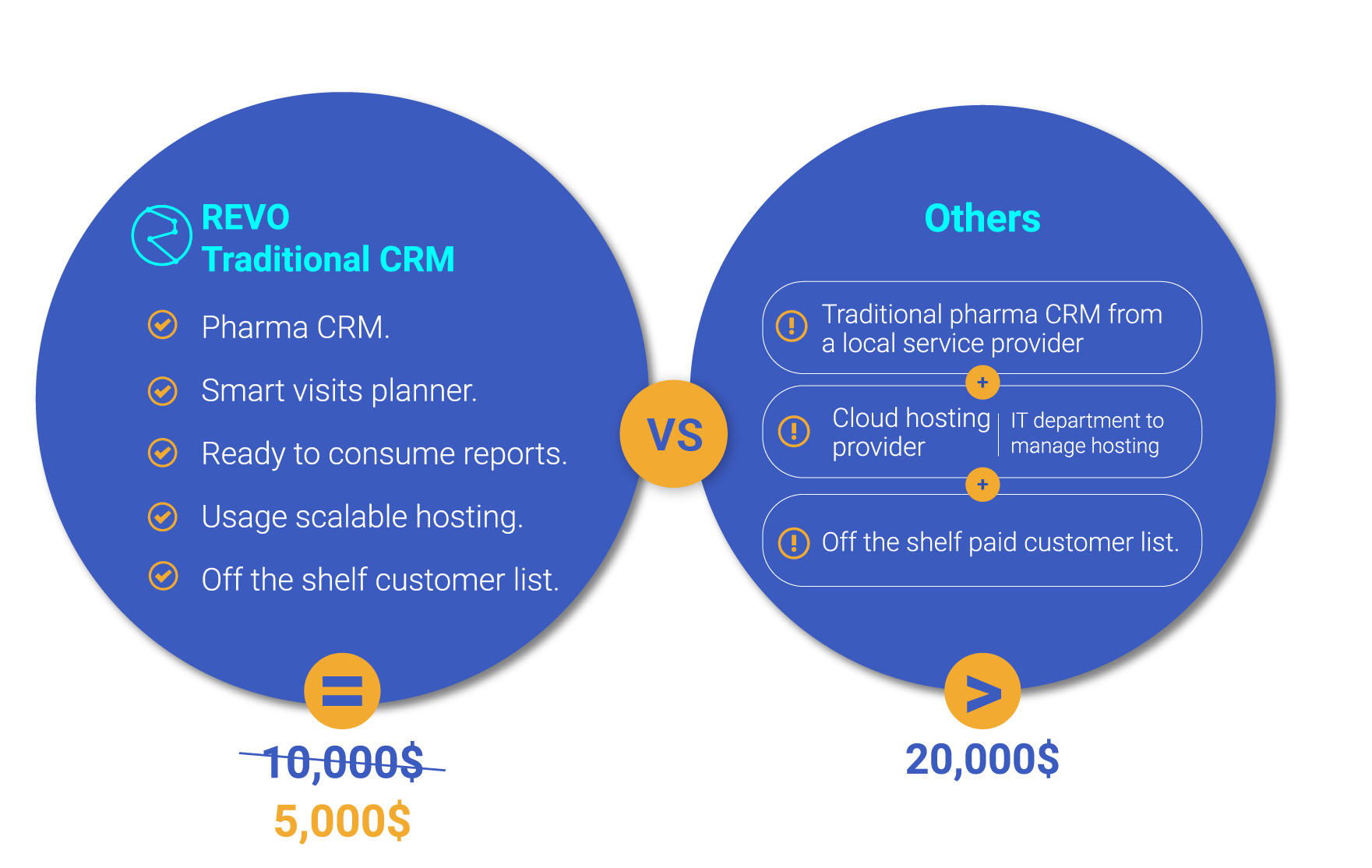 Track various types of Interactions on HCPs
Face to face
Phone calls
Conferences
Group meetings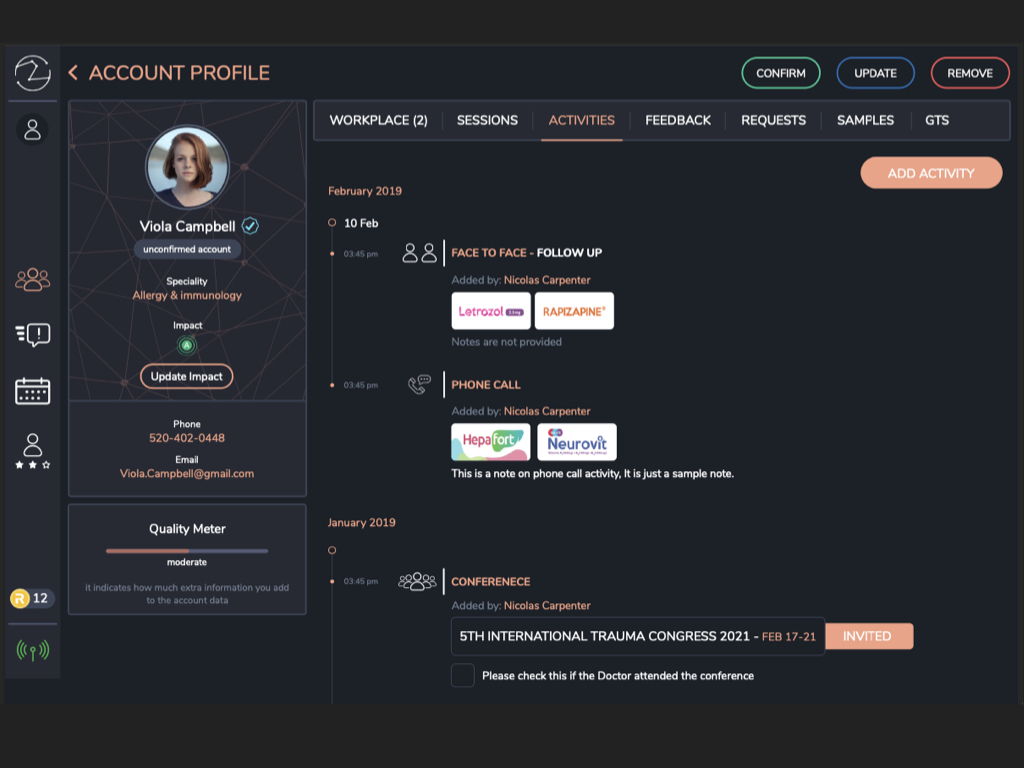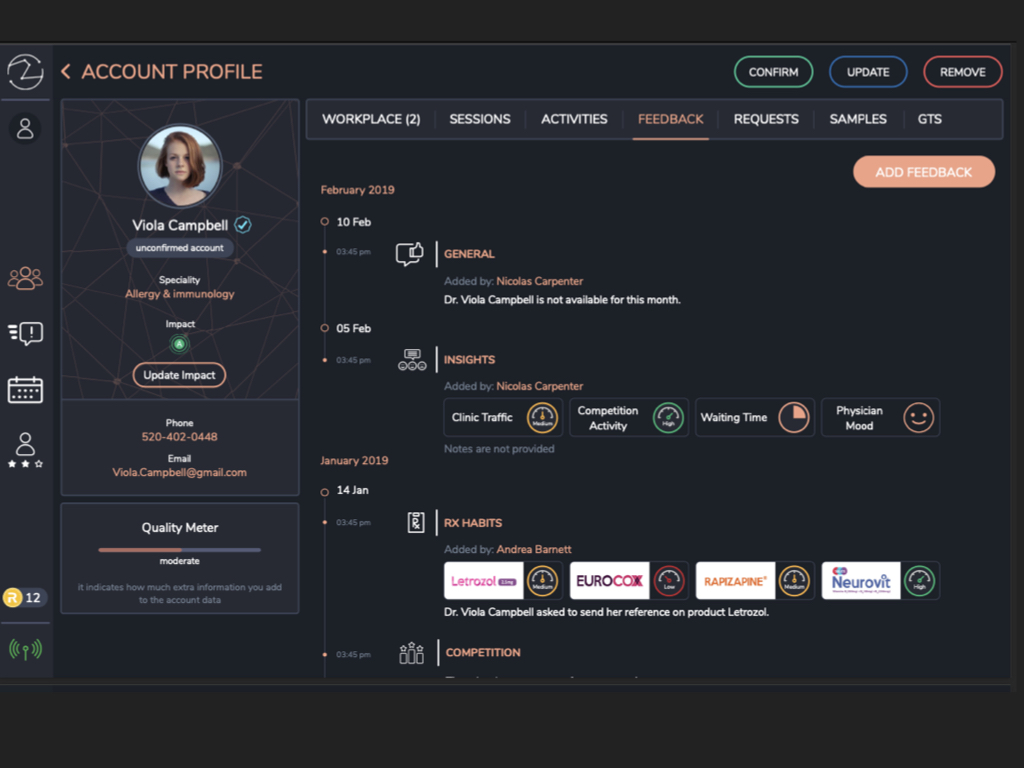 Face to face
Phone calls
Conferences
Group meetings
That help Reps achieve their visits KPIs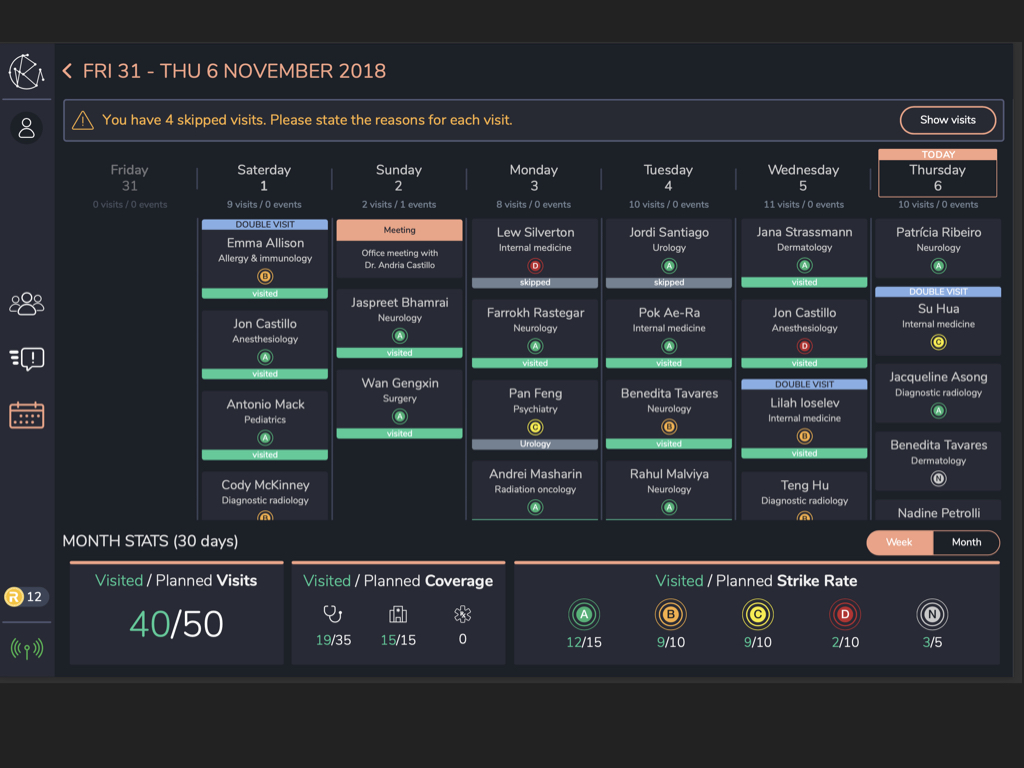 What is the difference between traditional CRM & REVO RX Driven Packages?
Our RX-driven packages are designed to increase the sales you are getting from prescriptions through carefully designed workflows and packages - so they are for company's seriously aiming to scale organic growth.
Traditional Pharma CRM: Powered by REVO delivers the basic functions you need from a CRM system in an easy-to-use, paid-once model. It serves the purpose of documenting your field-force activities, but like other typical CRM providers for life sciences doesn't guarantee an impact on your business bottom line. It is designed for companies who need a CRM system but are not yet ready to invest in REVO RX.
Can I enable GPS tracking with this module to make sure that the field force doesn't abandon the field?
We don't include this functionality as we strongly believe that this would damage the company's morale, in addition to being proven ineffective.
But we do understand you need better visibility of your field force and so we do have solutions that enable you to do this. Although location is one of the parameters that our algorithms study, it is not the only factor in the equation and it is implemented in a way that doesn't crush your team's morale.
Do you provide support and help desk function?
Yes we provide an optional 24/7 direct access to support and help desk front office through a chat interface for every single user in the system.
However, this service will require an extra payment of 100$/month if requested.