Shared Insights
With 360-degree feedback between
sales and marketing, knowledge is power.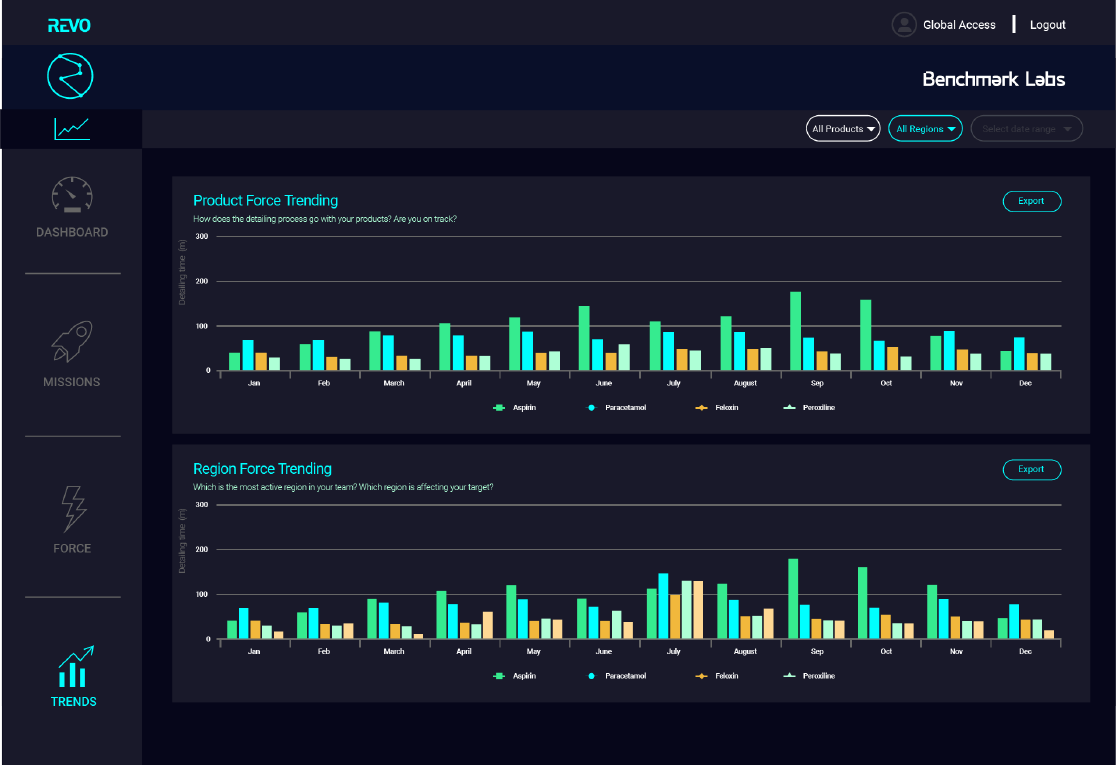 Regional Comparison
Compare product detailing and team performance for each region to learn which messages and products are working, and where. Instantly isolate the areas that need improving to maximize results.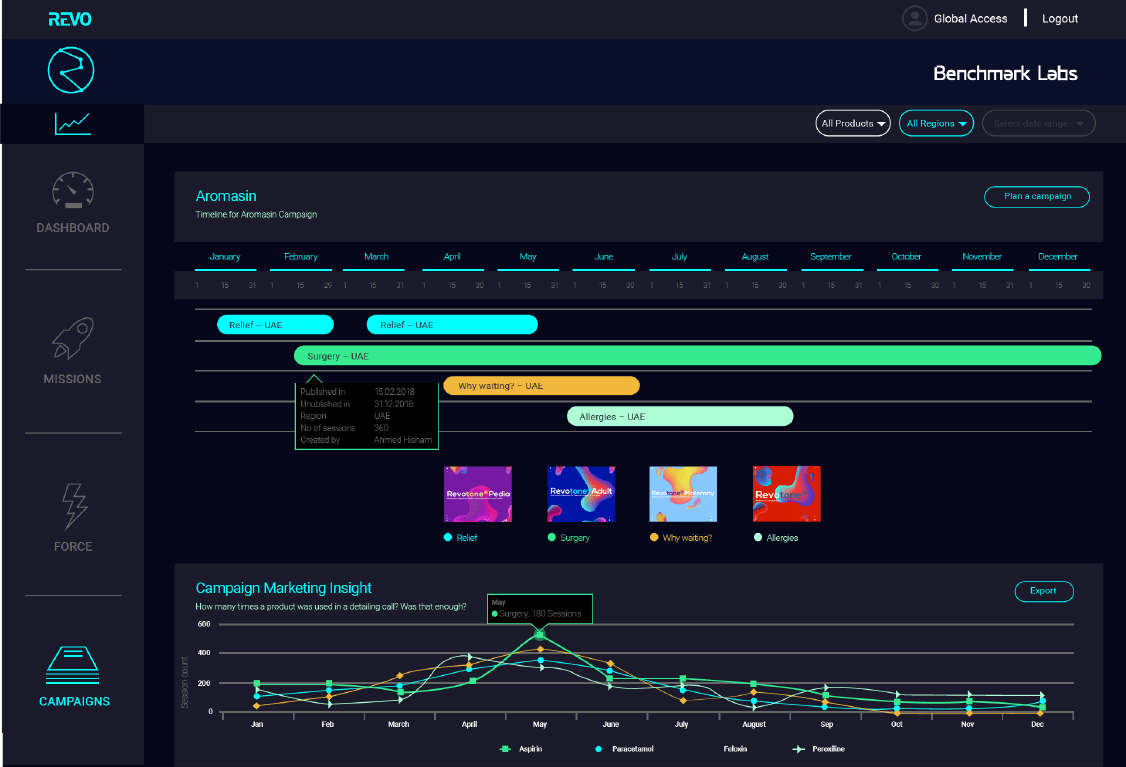 Campaign Scheduling & Insights
Campaign Scheduling & Insights
Easily schedule your campaigns, set timelines and track performance from month to month. See product detailing insights
straight from the field in real-time and review the effectiveness of each campaign to continually refine your marketing materials.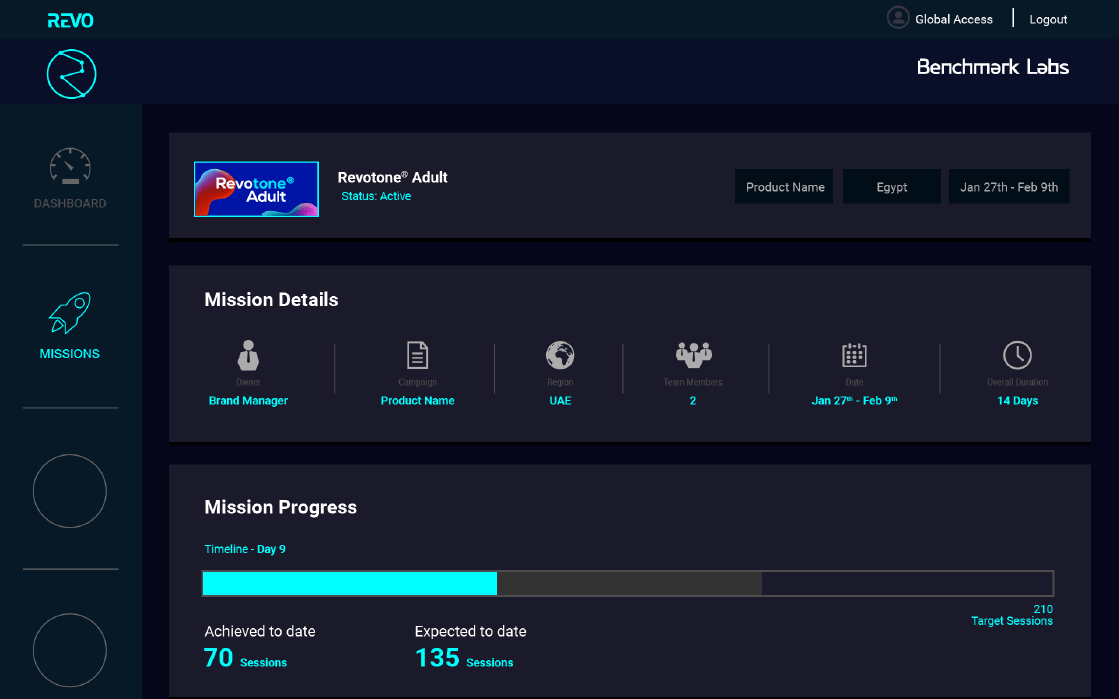 Shared Missions
With missions, everyone knows what the goals are and what's expected from each product campaign. With clear direction, priorities and timelines, your sales team can work to a plan and fulfil your marketing campaign.