Optimized Decision Making
Address learning needs and plan development efficiently.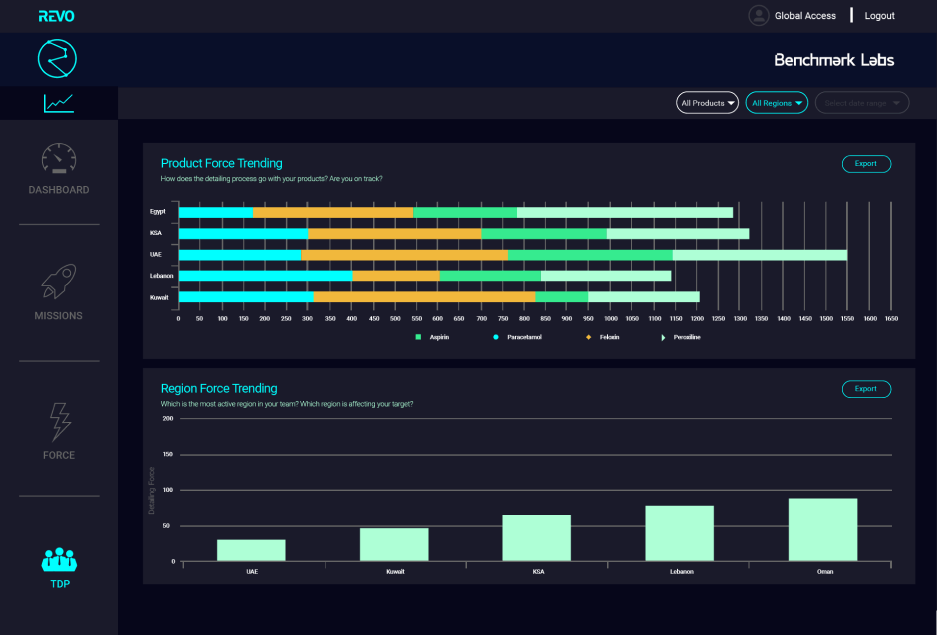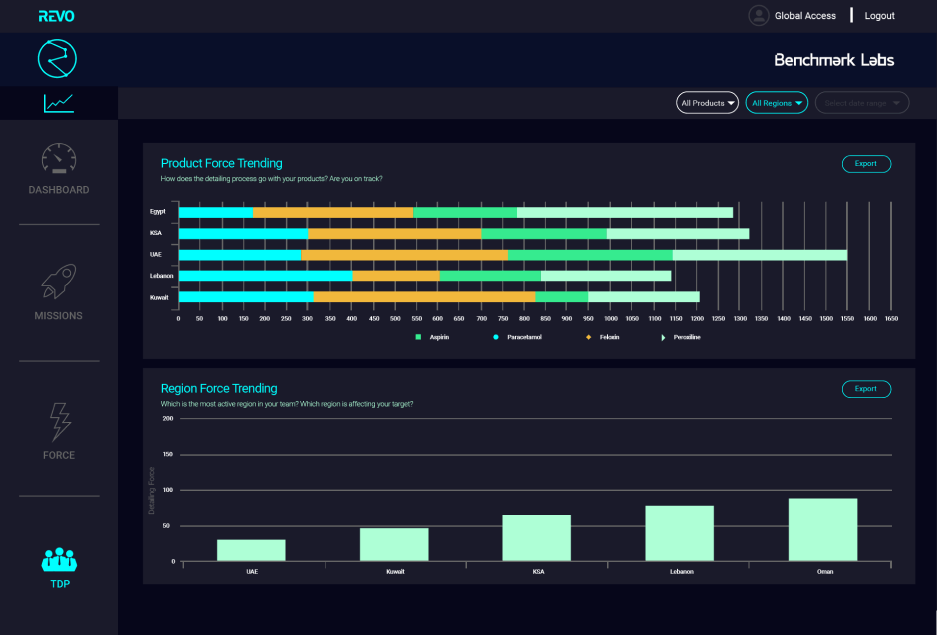 Regional Product Performance
Instantly see how your products are performing in each region and refine your strategy to improve sales and marketing campaigns.
Regional Detailing Performance
When CRM and detailing work together in tandem, they both contribute to greater, overall success. Here, you can see this in effect, in real time, as you review each region's team performance and sales message effectiveness.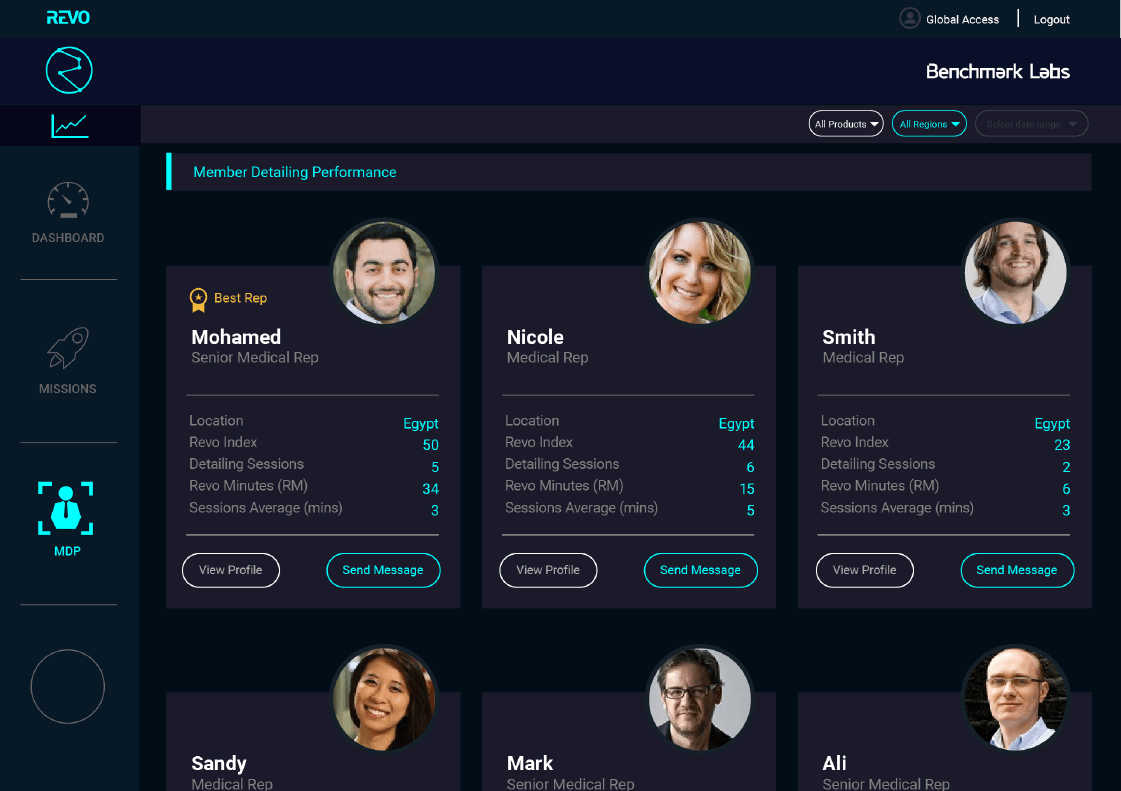 Individual Detailing Performance
Drill down into each regional team to see detailed activity numbers for each sales rep. Who's the best? Use the data to address training needs and sales weaknesses.