How Revosuite can help you mitigate the risk of your field force turnover?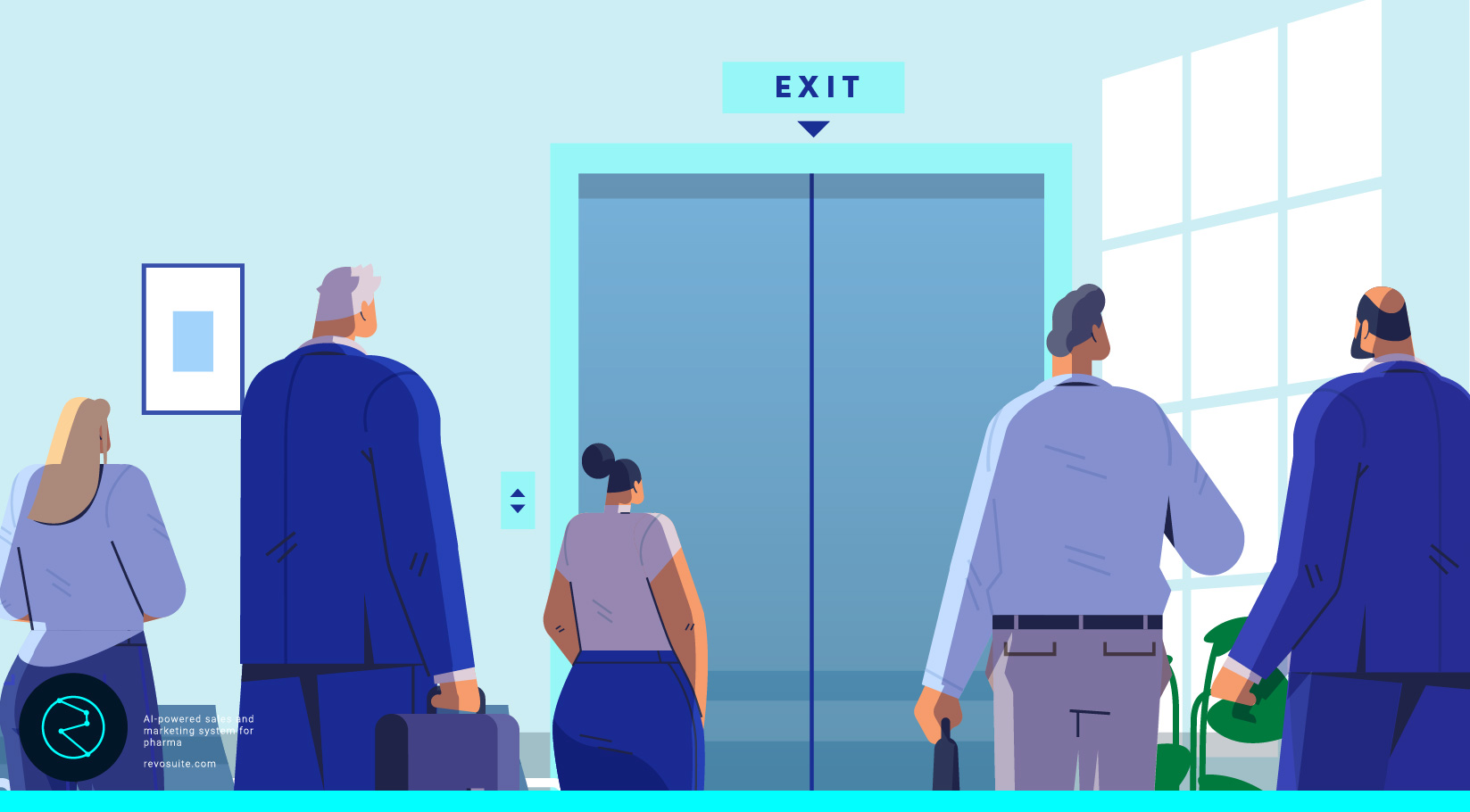 For pharma companies, medical reps turnover is very costly, from recruitment to training, the process of replacement and handover costs the company money, time, and most importantly momentum.
But unfortunately, that's not all!
When a medical rep leaves a company, not only does he/she takes institutional knowledge with him/her, but also a range of retinotopic intelligence, customer relationships, and sales territory intelligence that they have built over the years while working for the company.
Hence, a colossal amount of knowledge leaves your company!
When we asked business unit managers, sales managers, first-line managers, product managers, and SFEs we are currently working with this question:
How many physicians do you know (personally) from your team's current customer list?
Executives were shocked by the answers!
Most of the first-line managers answered this question with (10-20)%, while all the other roles didn't go over the (10%) mark.
If this means something, then:
80% (or more) of the customers of any pharma company are managed and retained by only one person, the medical rep!
Although your sales target may be still met after all, your brand equity is at stake and this would have a huge impact on your long-term prescription-driven sales.
So the question you and many pharma executives are asking right now,
Isn't my current CRM designated to mitigate this?
Well, the quick answer is Not Always!
Most of the CRM systems nowadays don't consider the high volume of targeted customers as well as the activities associated with them, hence leaving all this amount of data abandoned in an untouched database, which makes these systems no more than a digital archiving center.
So, how does Revo Dynamic CRM approach this dilemma?
Well, we have used our experience working with pharma all these years to build a set of features and automated system health checks that are used by our customers to specifically overcome such challenges, most notably:
1. Abandoned Physician Recommendations powered by Artificial Intelligence
Part of the benefits of Revosuite's AI algorithms is the smart recommendation engine. This recommendation engine pulls accounts that used to be hot accounts from your company's abandoned list and highlights them to you alongside the medical reps who are recommended to pursue them (according to the medical rep's area and the customers they are visiting).
This way, you will be always on track of the abandoned physicians that your company used to visit frequently (whether the medical rep who used to visit has left the company or not).
2. GTS (Goals Tracking & Scoring)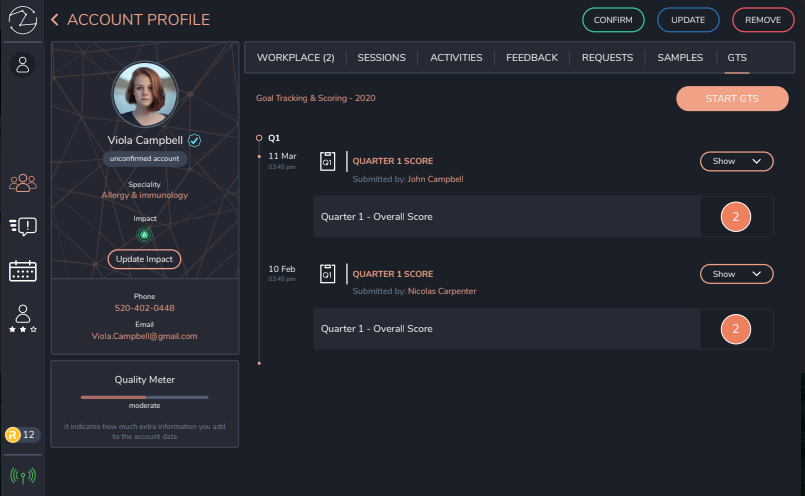 This unique feature requires both medical reps and first-line managers to frequently evaluate the customers they are currently working on a certain set of wisely chosen criteria (we make sure that these answers are verifiable and relevant). Medical reps are required to go through such evaluation each quarter, while first-line managers will do it every semester.
Then AI engine study these inputs, compare them to the activity made on each physician, and comes up with actionable insights for you and your team.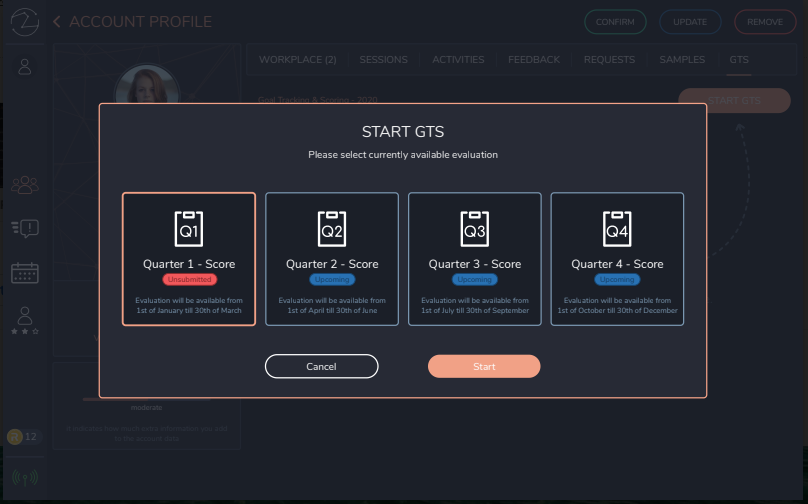 3. Advanced customer profile & Activity history
With this feature, your field force will have instant access to every type of activity made by your company on the physicians on their list, hence it will be easier to catch the context and build upon the relation made with them.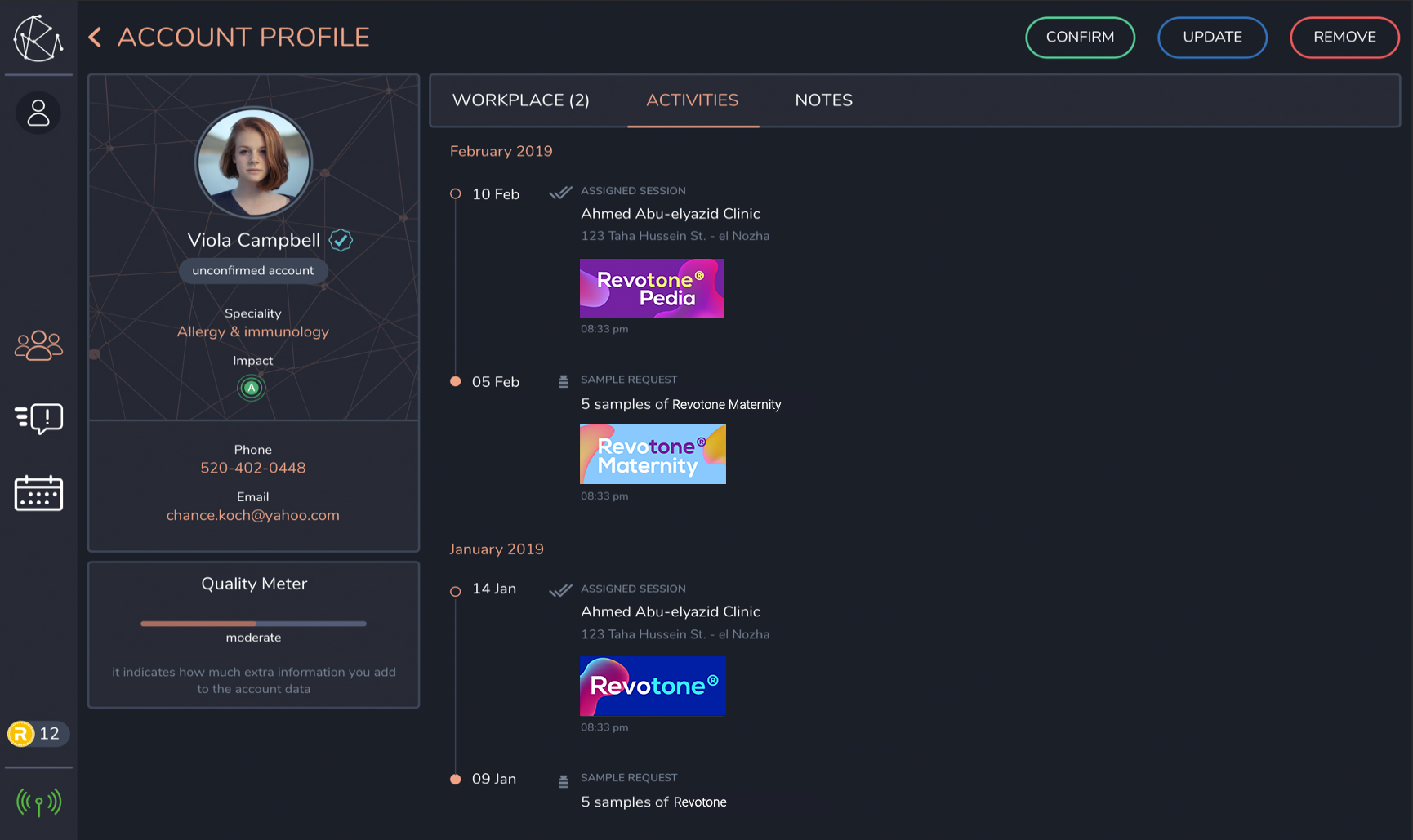 4. Marketing Surveys
We all know that Data from customers is priceless. Revo has put together a survey feature that will allow marketers to gather all the information that they need to know about their customers, products and campaigns performance.
Your company can use this feature to collect patient insights, your customer needs, or message retention. To know more about this marketing surveys feature, please follow this link.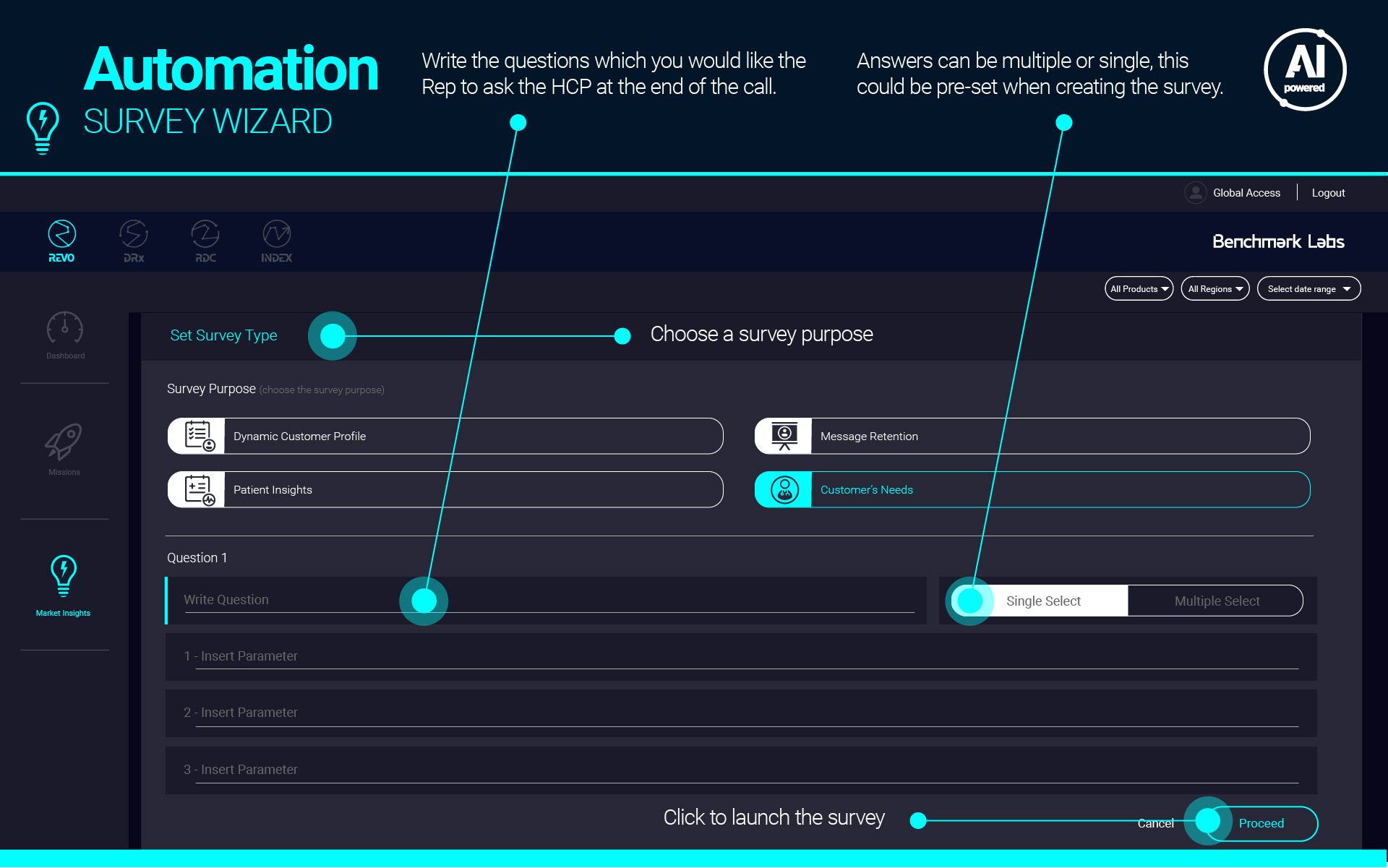 5. Customer List Inheritance
With Revo, you can have a new medical rep inherit his/her predecessor in a few clicks. Given that and besides all the other features (that we have mentioned some of them earlier), you can quickly onboard and brief new medical reps in a drastically less amount of time.
Takeaways
We do recommend you carry on with the same exercise within your company to gauge the criticality of the situation within your team. Bring your first-line managers, sales managers, and product managers and ask them the following questions:
How many names you can recall from the physicians that you (or your team) are responsible for pursuing?
Can we quickly retrieve a list of our abandoned customers? Do we have anyone watching these abandoned customers and continuously asking why we are not pursuing those anymore?
What are the historical data points we have on each of our customers? How reliable are these data points?
Do we have any process tackling medical reps' turnover list inheritance?
If you need further assistance evaluating your company's current status, our team of experts is here to help you do this seamlessly.