5 Reasons Why Your Business Should Use CRM Software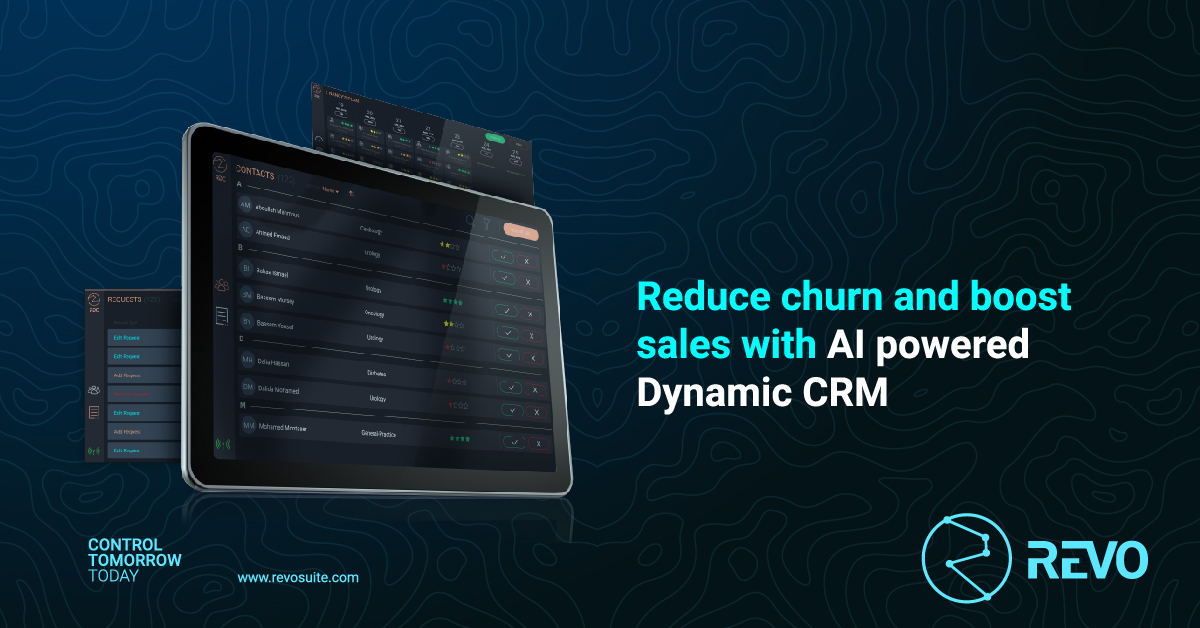 Customer relationship management (CRM) is a crucial element for business growth, but the processes involved can be quite mind-numbing, which is why a lot of organizations are investing in CRM software.
Excellent customer service can reduce customer churn, boost client satisfaction, and increase revenue. CRM solutions can help achieve all of these as business objectives, thanks to its many tools that can track customer activity, monitor engagement, and record contact information. With the right features and the right staff in place, they can considerably enhance customer experience, lead generation, and customer retention.
Furthermore, users can simply reduce the time spent on time-consuming tasks through its automation capabilities. This allows them to focus on more important responsibilities.
According to a study by Walker, customer experience will soon be the leading brand differentiator by the year 2020, overtaking price and products. It added that almost 9 in 10 would pay more for better customer experience.
Aside from helping companies facilitate a better customer experience, it is vital to note that a CRM system can be used in various means to boost your campaign's profitability, sales team's productivity and customer satisfaction rates. There are also various CRM software for small businesses to maximize their resources.
Still in doubt? We outlined below the top 5 reasons why your business, regardless of size, should use CRM software.
1. It optimizes field team mobility
Mobile CRM functions enable field teams to access essential data involved in CRM such as delivery schedules, product or purchase information, and customer personal information. These data can help them in making reports or decisions on the spot in the presence of the customer.
Medical sales rep, for example, can automatically log concluded client meetings or accomplished field checks simultaneously, while someone from the back office processes their report instantly. The back office can even consolidate a quote based on their inputs as they pitch to a prospective client. Moreover, they may no longer need to schedule another meeting to provide a custom quote as they can already do so even before the meeting concludes.
Other uses of mobile CRM are real-time inventory and customer credit limits check, quick loan approval processing, and alert notifications on out-of-stock items
2. It strengthens data security
A centralized CRM system keeps trade insights and confidential customer information together. This helps you focus your capital infrastructure, human resources, and budget in a single platform. You may set restrictions on who can only access the data, while you keep watching for possible breach on one channel.
3. It speeds up strategic decision-making
Access to real-time information enables managers to perform quick adjustments in response to market trends. The software allows them to filter insights from on-location and real-time data. This suggests empowerment in fine-tuning your tactics or strategies right away to prevent a crisis or capitalize on an opportunity.
4. It increases efficiency and profitability
Profitability is not all about growing sales. It also involves improving efficiency throughout your business processes to ensure minimized costs and maximized sales opportunities. With CRM software, your team can access vital information immediately to address the needs of customers or optimize a crucial business process. Tools are essential, like when you have a side income over the internet, to boost your productivity and accomplish more.
Some things you can do with the software to improve efficiency are as follows:
Integrate multiple processes such as sales, inventory, and accounting to create a unified pipeline and prevent task duplications. You can align products, projects, events, contracts in a single CRM platform for quicker output delivery
Reduce training costs by equipping new staff members with easy-to-use CRM tools.
Identify best performance hotspots so you can reward employees with outstanding outputs.
Track emails, calls, and other customer engagement so you can reroute necessary measures to the appropriate department or person to address issues quickly.
Immediately log the serial number of a defective product so the Logistics can perform the necessary replacement.
5. It improves sales performance
Achieving optimal sales is the most apparent reason for investing in CRM solutions. Decent software will enable you to track quality leads and minimize the time consumed in following up prospective clients. This means better win rates and reduced sales cycles. Furthermore, you can monitor purchasing histories to determine repeat customers, upsell opportunities and potential leads.
The best sales CRM solutions can also help ascertain your most valuable customers and develop personalized communication or a reward scheme to boost conversion and engagement. Moreover, you can identify weak links quickly in the sales process such as calls or emails unanswered or not followed up, so you can address them all together.
Should you invest in CRM software?
Building and maintaining customer relationships is a vital aspect of any business. In the absence of positive relationships with your customers, it would be difficult to flourish in any industry. This is why it's beneficial to adopt customer relationship management (CRM) softwares into your business processes.
Nonetheless, you need to ensure you are buying from a vendor with a long-established reputation for providing high-quality products and services. In general, the longer a company has been in the business, the better. This will minimize the need to jump ship and look for another vendor in the future.
Unsure what software to buy?
Contact REVO today to help you find the right features to suit your budget and needs.