Reasons To Budget for Pharma Technology like Revosuite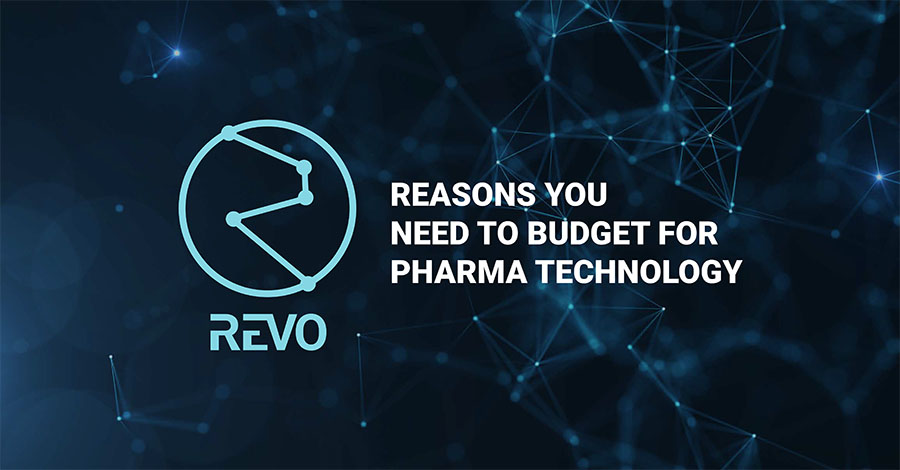 Pharma technology is constantly gaining ground with analytics and detailing software becoming a mainstay in every pharmaceutical marketing toolkit. However, new approaches to healthcare marketing are needed to keep healthcare marketing at the top of its game.
How is REVO a game changer in pharma technology and why should brand managers be budgeting for it now?
Revosuite is an integrated platform made up of three very distinct and robust parts: Detailing, CRM, and Performance. Whilst there's nothing new in pharma technology being used for detailing meetings, client relationship management, and KPIs, integration of the three is new and proves the old adage that the whole is greater than its parts
THREE reasons you need to budget for pharma technology like REVO :
1. Faster, smarter detailing
The detailing features of REVO offer something very different to everything else currently available in the world of pharma technology today for medical reps. The platform has been designed to make the job of the medical rep a lot easier – and their presentations much more slick. In short, this detailing tool has transformed the old printed brochure into a sharp, slide-based storytelling tool that the reps can create in minutes, ready to present on their iPad in style.
What makes REVO so popular with the reps is how easy it is to add, amend, and show slides.This is because the presentations are built in parts, rather than as one fixed file – a unique feature in the world of pharma's digital detailing technology. This allows the reps to make quick changes without affecting the entire presentation.This may sound like a small feature but the impact is massive when you consider how time starved medical reps and product managers are.
It's not just the reps who have fallen in love with REVO either. When designing the suite, the Benchmark tech team were keen to draw on their own experiences working in pharma marketing, considering the time pressures and budget requirements of the product managers. As a result of Benchmark's continuing will to break the mold and evolve, their pricing model is unique as is the functionality, which allows head office managers to push content and notifications to medical reps on the road.
2. Deeper insight from intelligent Detailing CRM
REVO integrates an intelligent CRM feature within the Detailing tool to take marketing insight to another level. For years, reps and brand teams have unenthusiastic-ally and inconsistently, added brief detail about conversations, visits, and purchases into standard CRM systems. This often results in pharma data that is rarely ever used to its full potential – a problem the team at Benchmark knew only too well having come from a 'client side' background.
User experience was at the core of the design alongside a deeper level of information capture. REVO's CRM is different to other CRM systems in that it really builds on the detailing tool, giving medical reps the ability to record more information on frequency and number of visits, doctor's priorities and opinions, decision-making processes and responses to sales messages. This information, when used by marketers, is powerful stuff. Looking at the customer journey, any information gathered in the field significantly strengthens future communications resulting in shortened decision times and increased conversion rates.
The third big feature of REVO is its ability to monitor sales activity and performance.Current pharma technology means product managers have to wait months before they can see the result of field activity on sales figures but now, with this app, product managers can see what the medical reps are doing, in real time.
From KPI's to time spent selling, this system makes the medical reps job transparent, making it easier for head office to see the impact of their efforts and to carry out appraisals or ramp up support where necessary. Its sophisticated and powerful analytics package also generates 49 separate reports that allow managers to dig deep into data on everything to do with the marketing campaign.This complete performance management tool gives managers quick access to critical data for fast decision making and deep, real-time insight
Healthcare marketing and medical detailing needs to get smarter to move with the times and grab the attention of physicians and consumers. REVO is raising the bar on how that is done and therefore, should be in the budget plan for all pharma marketers looking to do the same in 2019.
Want to see REVO in action ?